Community Building & Engagement
TRIP builds strong community by partnering with community leaders. We listen and invest in community improvement projects throughout the city of Troy. If you have ideas and the passion to create change in your community, please contact us.
Troy Neighborhood Actions Council (TNAC)
In 2008, Rocco DeFazio, business owner and neighborhood leader of Little Italy, wanted to unite Troy's numerous neighborhood associations to strengthen support and bolster communication. With TRIP's collaboration, the Troy Neighborhood Actions Council (TNAC) was formed. Learn more about this initiative on our TNAC page.
7th Avenue Park
As part of the ONE TROY project that launched in 2018, a small group of community leaders gathered to answer the question, "What is the ONE think you would do to reduce the impacts of poverty in your community?" Many neighbors spoke up about their passion to improve the parks in Troy, specifically the 7th Avenue and Ingalls Park. It just so happened that local and state officials were there and heard the call. Today this park has gotten an amazing make over with basketball courts, restrooms, and new playground equipment. It has now affectionately been renamed the Geneva Pompey Park for her leadership in the Hillside North Community.
Hillside Views Apartments
TRIP continues to build strong community through its ongoing partnerships with other non profits. When our neighbors told us they wanted to reduce vacant and abandoned properties in and around their homes we took on the challenge. Together TRIP and Unity House are developing 51 Units of scattered site, infill apartments across 8 different parcels that will be ready for new tenants to call home as soon as the end of 2021. One of the parcels being developed sits hillside above the Geneva Pompey park. These apartments will be affordable to households with incomes between 50-60% of the AMI.
Lansingburgh Strong
Maintaining our property values in Troy and increasing homeownership is an essential part of buildings strong community. A study identifying the opportunity for TRIP to partner with neighbors in a section of Lansingburgh was conducted by CZB Consultants. This ten year neighborhood partnership will launch with a revitalization façade repair grant. If you live or own property between 103rd and 125th & 7th through 9th Avenues, you should contact us to learn more about this opportunity.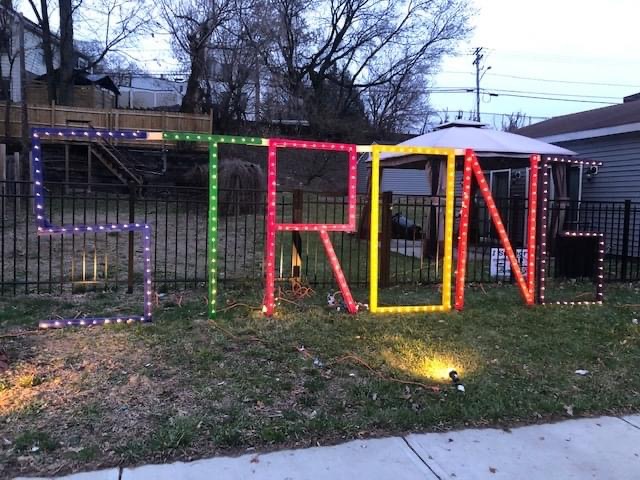 TroyLOOK (Life Options Opportunity Knowledge)
TroyLOOK was created by Kevin Pryor to promote male awareness and provide youth mentoring, with a focus on Troy's African American community. In collaboration with TRIP, the group sponsors various community events including block parties, basketball tournaments, and more. Initiatives include the Pull Em Up Campaign, which encourages Troy's youth to improve their image and take advantage of personal improvement opportunities. Learn more by visiting the TroyLOOK website.
Mount Ida Community Micro-Grant Program
Created by Rensselaer Polytechnic Institute's Phi Sigma Kappa fraternity (Gamma Tetarton chapter) in 2013 and supported by TRIP, this program provides grants of up to $1000 in the Mount Ida neighborhood of Troy. Grants may be used for home improvement, historic restoration, neighborhood beautification, maintaining community parks and green spaces, or not-for-profit programs serving neighborhood residents. For more information, visit the PSK website.
Col. Albert Pawling Statue Memorial Project
Col. Albert Pawling lived an illustrious life. He was a Revolutionary War Commander, General George Washington's Aide-De-Camp, director of Troy's first bank, several term village trustee, three-term village president of Troy, Rensselaer County's first High Sheriff, and the city of Troy's first mayor. To commemorate this icon of local history, TRIP assisted a group of community residents in erecting a statue of Col. Pawling in Pawling Park at the corner of Congress Street and Pawling Avenue. Local sculptor Patrick Pigott crafted the statue between 2013 and 2016. For more information, visit the Friends of Pawling Park website.