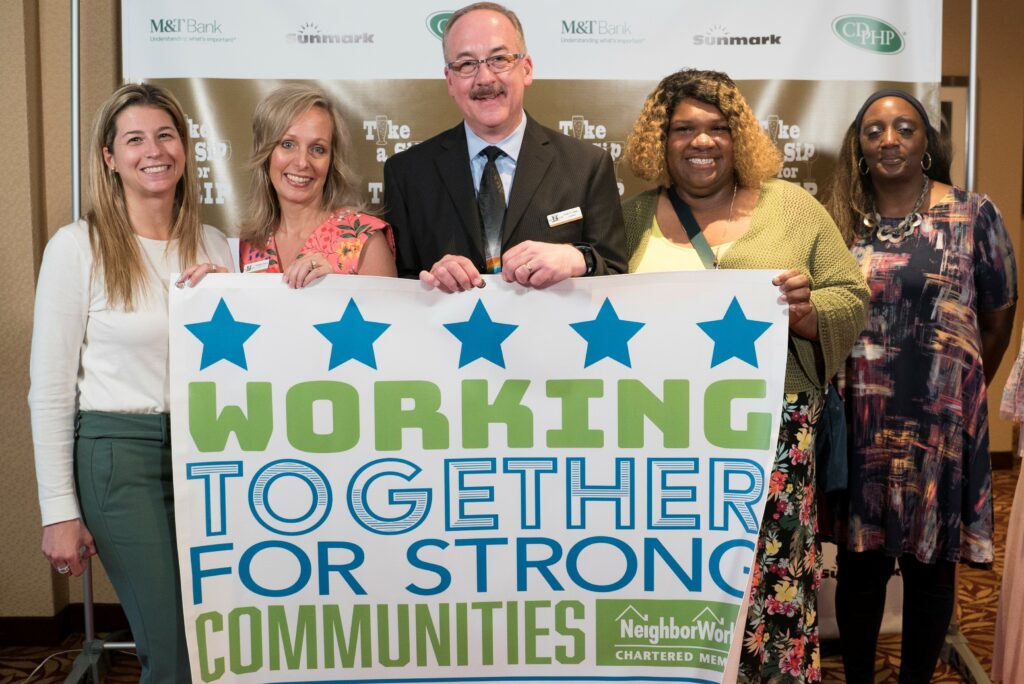 Join Us!
TRIP & RCHR events always center around our mission to build strong community. Contact, Tammy Weinman, Organiational Advancement Manager, at 518.272.8289 x 229 or Tammy@triponline.org for more information on getting involved.
TRIP & RCHR Celebrate Strong Community
Please join TRIP as we recognize our partners in building community responsive housing on Monday, November 14, 2022 at the Hilton Garden Inn Troy from 5:30 to 7:30pm. Sponsorships and honorary committee opportunities are available!
TRIP & RCHR's Annual Celebration of Strong Community Tickets in Troy, NY, United States (ticketleap.com)
This year, TRIP and RCHR are celebrating an industry leader ranked among the top contractors in the United States. BBL brought our vision for the Hillside Views Apartments to life. Strong partnerships and $18 million replaced 12 vacant and abandoned buildings with 51 apartments in eight buildings for individuals and families in the beginning of their wealth building journeys.
In addition to BBL Construction Services, which expertly led the project, we will acknowledge the incredible team of development consultants, project managers, architects and financiers that include MM Development Consultants, NBT Bank, the New York State Division of Homes & Community Renewal (HCR), Red Stone Equity Partners, architect SWBR and Unity House, as well as our Hillside North and North Central neighbors.
Your investment will not only ensure ongoing housing and community stability, but help us to acknowledge and celebrate our partners and leaders who, like you, help us Build Strong Community.
For More Information email info@triponline.org or call Tammy at 518-272-8289 ext. 229
Take A Sip for TRIP 2023!
Take a Sip for TRIP, our annual spring fundraiser will be held on Thursday, June 8th. Stay tuned for details!
Save The Date:
TNAC Meet the Candidates
Lansingburgh Strong Community Update
Community Leadership Institute
Sponsorship Opportunities:
Celebration of Strong Community
Lansingburgh STRONG
Host an Event:
Neighborhood Meeting